UCLA What We Do Infographic
UCLA National Heritage Month Graphics
Each month, the Office of Equity, Diversity and Inclusion highlights nationally recognized heritage months. There are a selection of graphics I have created.
UCLA Title IX Anniversary Graphic
Beats, Apple Music Animation
At the peak of societal attention on the Black Lives Matter movement in June 2020, I envisioned marketing content that represented Apple's commitment to racial justice. My priority was to avoid performative allyship, and focus instead on amplifying Black voices. I connected with Knightz, a peer and an accomplished hiphop artist at Apple, to use his song for the project. Brand synergy connecting Beats, Apple Music, and #BlackLivesMatter was an essential goal.
Tools utilized: Procreate, Adobe Photoshop, After Effects, and Logic Pro X.
AirTag E-Commerce Mockup
Upon the release of AirTag, I explored what my approach to a simple, e-commerce graphic may be. Personally excited by the extended battery life, I used relatable story-telling symbols, namely a night out to a concert and the ever-universal stress of forgetting where you left the keys as you rush out the door.
Tools used: Adobe Photoshop
Apple Card Billboard Mockup
To highlight the privacy features of the Apple Card, I created multiple billboard panels, and then finally a mockup within the New York City market. The goal was to create eye-catching visuals that would capture the attention of a busy metropolitan, and minimal enough to keep their attention with area-specific language. 
Tools utilized: Adobe Photoshop
Recreating the iOS iMessage UI
For this project I recreated the iconic iMessage UI. The goal was to gain a deeper understanding of Apple's approach to design by dissecting the finest details of measurements, color values, and gradients.
Tools utilized: Adobe Photoshop, InDesign
This is a collection of illustrations that I created that represent a modern, minimal approach to character portraiture and representation.
UCLA Student Leadership Awards
University of New Hampshire Racial Justice Conference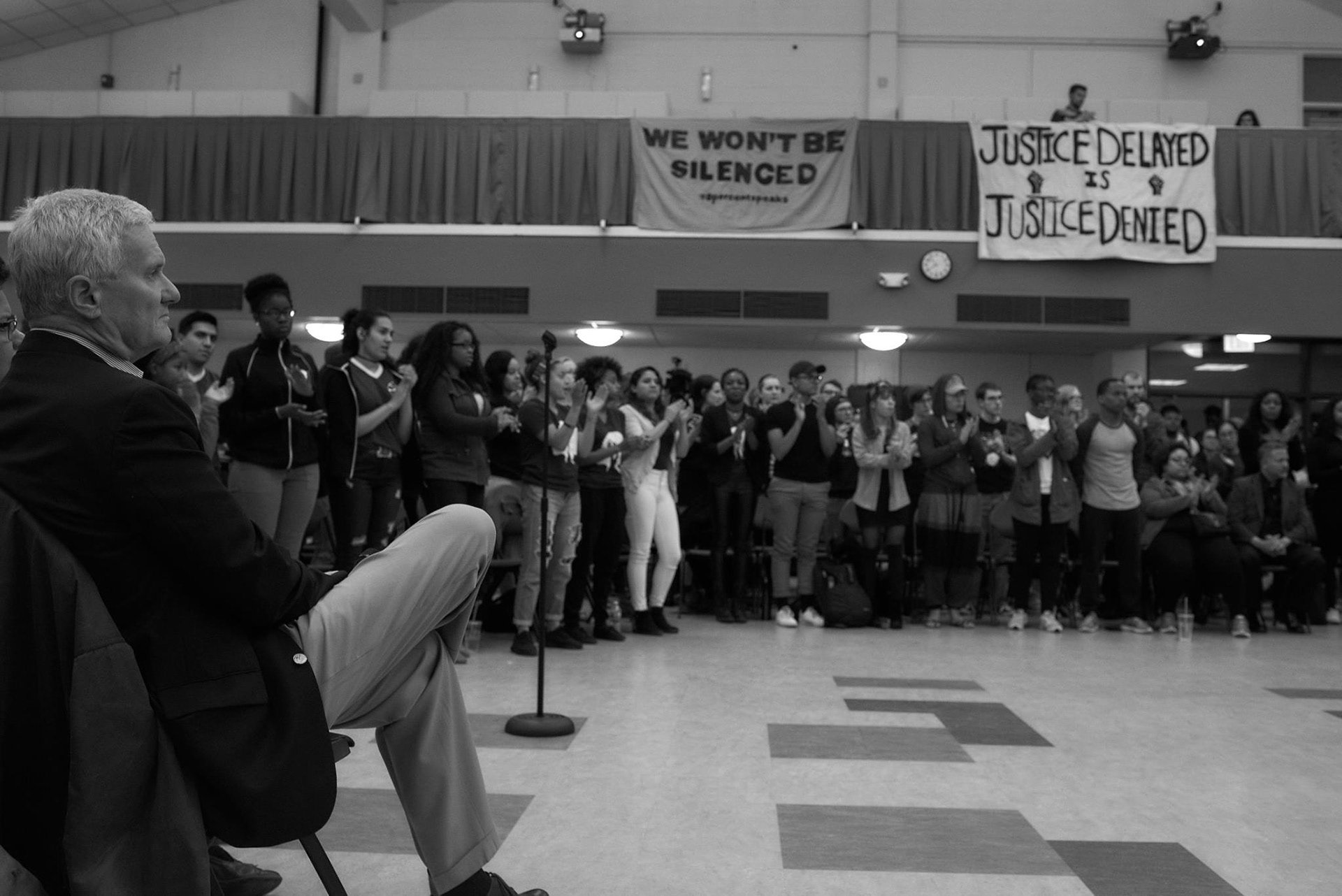 University of New Hampshire Summer Ethics and Leadership Program